Fill out our form to contact us and get started! Click HERE!
Meet Starla! She is Brown Dog's very own in house dog trainer. What lucky pups we are!
She

has made dog training a lifestyle. Her own 3 dogs have inspired her to teach others and seek out as much knowledge of varying techniques and methods as possible. What we love most is that her philosophy encourages you to create a fulfiling daily life for both your human and furry family members!
Come board with us at Brown Dog Inn and train with Starla, our lead trainer. They'll be in great hands while having a blast enjoying nature and making friends. Your dog will leave a smarty-pants and be ready to show off all their new skills at home, enhancing the quality of their life and the whole family's.
If you're experiencing unwanted behaviors like:
Jumping
Not coming when called
Pulling on the leash
Uncontrollable energy
Barking, lunging and growling on leash
Barking
Charging the front door
Chewing and Digging
Resource guarding
Counter surfing, etc...
…We can help!
•Structured Daycare 8am-5pm. Tuesday - Friday. Brush up on skills while enjoying a safe and structured play environment! $69/day.
•Regular boarding of course, or upgrade to Structured Boarding. Refresh and reinforce all skills learned, refine training work and engage in safe play! $96/night.
•Want to reinforce wanted behaviors in social settings and public dog areas? Add off campus Adventure Trips!!! $65/trip.
•Off leash Nature Walk on campus with trainer, regular boarding add on. $25/session.
•STEP 1: Fill out our contact form and have your vet email your pet's vaccine records to us. Our front desk will then reach out to you to begin the process!
•There are 4 programs. Select the best fit for you, or, speak with the trainer for guidance. (Please submit your training form prior.)
•We use a variety of methods to train, dependent on the dogs personality. We practice positive first, but also know there is value in setting boundaries and saying no.
•Each dog stays overnight at the Inn for the duration of the program.
•We use real life situations on and off campus. We provide the structured routine and consistency necessary to build a strong foundation of obedience.
•Your dog's progress will be documented with personalized videos on our BDI Training page. It's delightful to watch and a great reference!
•A success plan will be designed for your dog's continued learning at home, the most important part!
•Depending on the program, you'll get 1 or 2 included 1 on 1 private 'Go Home' lessons to help you transition your newly trained pup back into the family life!
Puppy Manners 7 - 10 days - $1025
Basic On Leash Obedience 14 - 17 days /$2050
Advanced On & Off Leash Obedience 21-25 days /$2875 + price of e-collar.
Reliable Recall 10-12 days/$1875. Includes e-collar.
Add Additional weeks to any program +$825. (That means starting as a puppy gets you automatic 20% OFF next level :)
Dogs are our best friends! We want to love and enjoy them by including them in as much of our daily lives as possible. Sometimes behaviors arise that make it difficult for inclusion. We are here to tell you that it can be turned around and the whole family can benefit by repairing the family-dog relationship.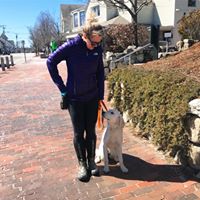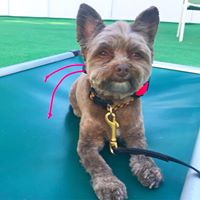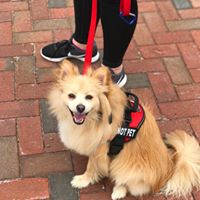 Training at Brown Dog Inn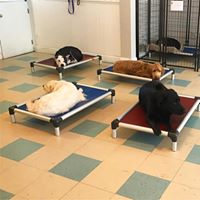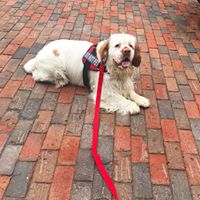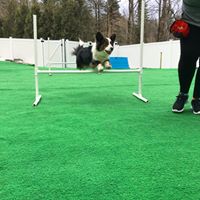 Starla Howard - Lead Trainer